Fenix HL10 Headlamp Reviewed

Marketing from Fenix Lighting
The Fenix HL10 Headlamp puts 70 lumen max output in a featherweight case that opens to release a mini flashlight. Three brightness levels deliver a 90 degree beam with a 100 degree tilt inside the durable case that measures less than 3″.
Manufacturer: Fenix Lighting, fenixlighting.com
Model: HL10 Headlamp

Length: 2.7″ (69.5mm)
Width: 1.2″ (29.2mm)
Height: 1.1″ (28.2mm)
Weight: 1.6 oz. (45.2g) weight excluding batteries

Batteries: One AAA (Ni-MH, Alkaline) battery
Included: AAA battery, spare o-ring
Warranty: Limited Lifetime Guarantee from Fenix Lighting US

UPC: 6942870301686
MSRP: 38.00

The Review
In addition to having a high-power flashlight in my EDC and bug-out gear, I also like to keep a quality headlamp, and at least one lower-powered flashlight that utilizes commonly available batteries like AA or AAA in my gear bags as well. Today, I'll be looking at the HL10 Headlamp from Fenix to see how well it fits into the plan…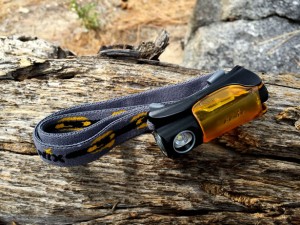 Right off the bat, one of the most attractive features of the HL10 Headlamp is the innovative two-part design. It consists of an ultralight headband and a tiny single-cell AAA flashlight with a 90° beam.
The lightweight headband is made from a gray thin elastic fabric approximately 9/16″ wide with the Fenix name and logo printed around the outside of it. It is fully adjustable with a secure button lock so it will not loosen itself while it is in use. Once it has been properly adjusted, it is very comfortable to wear and not intrusive whatsoever.
The elastic band slips through the plastic mount attaching it securely to the headband. On the plastic mount, there is a small plastic amber-colored door that snaps over the flashlight bay. Inside, there is a metal clip riveted to the plastic mount that holds the flashlight firmly in place.
The headlamp itself is a tiny single-AAA flashlight made from a premium Type III hard-anodized aluminum cap and body with an anti-abrasive finish. The 90° side-mounted glass lens has a durable anti-reflective coating set deep into the secure aluminum housing and flashlight body. The light beam generated by a Cree XP-E LED that will provide a lifespan of up to 50,000 hours.
The flashlight body is nearly 2.75″ long and a little over .5″ in diameter, about the size of an AA battery altogether. When mounted in the headband, it can be tilted a full 100° up and down.
The button selector on the end of the light housing cycles between three different modes including a low 3 lumen, medium 27 lumen and high 70 lumen light that is digitally regulated to maintain a constant brightness as long as the battery power will sustain it. The circuitry also features reverse polarity protection to guard against improper battery installation.

The threaded aluminum cap allows the flashlight to stand upright when it is not attached to the headband. The cap is sealed with a neoprene o-ring giving the flashlight a full IPX-6 rating. This means that it can sustain powerful jets of water spraying from 3 meters away for at least 3 minutes.
Fenix Lighting US offers a Limited Lifetime Guarantee on all of their chargers and flashlights. More information related to support and their warranty can be found on the Fenix Lighting website here.
Final Thoughts
The Fenix L10 Headlamp is a durable, ultralight multifunctional flashlight. All three selectable power modes provide ample light for most situations, even the lowest power-saving mode that can provide as much as 27 hours of light from a single AAA battery. While an AA version of this light would certainly be a great option, the AAA battery size definitely keeps the size and weight down.
I really like the idea of having at least one AA of AAA flashlight on hand in an emergency situation because those batteries are typically much more available. The likelihood of finding one in a glove compartment, kitchen drawer or office desk is certainly much higher than finding a CR-123A or 18650 battery lying around. Carrying multiple lights give you multiple options, and this one is so light and small, you'll hardly notice the weight and space that it takes up. Truly a great EDC option.

About Fenix Lighting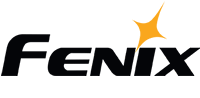 Fenix continues to advance illumination technology turning precision LEDs into consistent illumination takes the full spectrum of disciplines. Power management extracts – and balances – energy from on-board batteries. Optical engineering focuses LED output on each light's requirements for distance and dispersion. Ergonomic design puts easily-operated controls in a lightweight package for hand, head or handlebars.
Based in Shenzhen, China, Fenix creates unique lighting products in a company-owned facility under close scrutiny from quality assurance professionals. Unlike contract manufacturers or subcontractors, Fenix owns the performance of each and every light. From owners to employees, the talented team is out to replicate the craftsman's eye for function, fit and finish. Those high standards flow from design to production to quality assurance

--